Jerry Novotny OMI – Recent estimates disclose that 70,754,326 million people are displaced worldwide. These are people who have fled from persecution, violence and armed conflict. It is the seventh year in a row that the number of displaced people has increased. UN refugee agency chief Filippo Grandi said that "the world has become almost unable to make peace". Some 13.6 people were newly displaced during the course of 2019. This is the highest increase that UNHCR has seen in its 70-year existence.
"In my country, we are threatened and extorted." is one major reason for fleeing. Amid the coronavirus pandemic, we see one strategy has emerged as the best way to curb transmission and save lives: staying at home. But for one family in El Salvador, this was not an option. In March, this family happened to witness a crime, and the armed gang responsible for it went after them, threatening the entire family. The family realized that, despite the pandemic, they had no choice but to flee for their life. Growing up in El Salvador, a country which has one of the highest crime rates in Latin America, families, like this one, have for years seen first-hand just how ruthless the criminal gangs that terrorize many areas are. Consequently, many families are fleeing for the same reason – fear and death.
As the example stated above, many Central Americans find themselves targeted by brutal street gangs. Fleeing is the only option for them, even during the COVID-19 outbreak.
Where do most refugees come from?
Somalia – 949.487. The conflict here has gone on for 20 years now.
Myanmar – 1.1 million. Rohingyas have been fleeing Myanmar in waves since the seventies.
South Sudan – 2.3 million. South Sudan has one of the youngest refugee populations in the world. 62% are children.
Afghanistan – 2.7 million. Afghans have been fleeing their country for 40 years. Continued violence is the main factor driving people from their homes.
Syria – 6.7 million. The Syrian conflict has created more refugees than any other country in the world. Almost 50% of the population have been forced to flee their homes.
How many displaced children are in the world today?
In a report recently released by UNICEF, there are nearly 31 million children who have been forcibly displaced worldwide. This number includes some 13 million child refugees, approximately one million asylum-seeking children, and an estimated 17 million children displaced within their own country who run the risk of exposure to violence, abuse and trafficking. To be more precise, the staggering number of nearly 13 million of the world's international child refugees live in Asia.
The report notes that child refugees often live in overcrowded camps or temporary settlements, where physical distancing is not possible, and access to basic hygiene and health services is limited. These children are the "hidden victims" of the coronavirus as it continues to spread around the world.
A staggering Nearly 13 million of the world's international child migrants live in Asia.
What role should Christianity play in this current crisis?
Pope Francis answers this question by stating that Christianity is not only a doctrine, a way of behaving, a culture. Yes, it is also these things. But the core of Christianity is an encounter: the encounter with Jesus. A Christian who really encounters Jesus Christ also encounters over 70 million displaced people. A Christian sees a displaced person through the eyes of Jesus and is open to that encounter.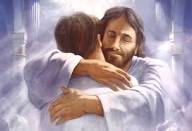 Contemplating together the face of Christ in each refugee will give us the courage to become more actively involved, especially for those who are suffering the most, who have more difficulties, and who are most abandoned. Through Baptism, Confirmation and the Eucharist, Jesus instills daily in our hearts the desire and urge to serve people with the heart of a shepherd.
On April 23, 2020, Pope Francis made a profound statement that reflects the refugee crisis today and strongly encourages us to become actively involved. Quote: "The pandemic reminds us there are no differences or borders between those who suffer. We are all frail, all equal, all precious. May we be profoundly shaken: Now is the time to eliminate inequalities and heal the injustice undermining the health of the entire human family!"
Will the faithful respond? Or will they find it easier to live in darkness because the light reveals to us what we do not want to see? "I have come as light into the world, so that everyone who believes in me should not remain in the darkness." (John 12:46). In these difficult times, may God give us the courage to create new human relationships that bind us together and a new type of unity which is greater than any division.
UNICEF Executive Director Henrietta Fore called for action to protect millions of displaced children around the world. She said it is essential that governments and humanitarian partners work together to keep them safe, healthy, educated and protected.
"A society will be judged on the basis of how it treats its weakest members." ~ Pope Saint John Paul II